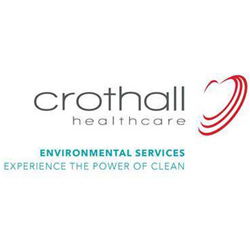 Floor Technician
Sorry, this job has expired.
Louisville, KY
Health Insurance, Life Insurance, Dental Insurance, Vision Insurance, Disability Insurance, 401K / Retirement plan
Crothall Healthcare Group at UofL Hospital has openings for several full-time Floor Technician positions.

As a Floor Technician your primary responsibility will be to clean patient areas and facility floors to promote environmental safety and patient satisfaction.

• Experience is preferred, but not required.

• Knowledge of floor care process is required.
• Background check and drug screen is required.
• Clean patient rooms as required; clean beds with approved disinfectant.
• Collect soiled linen; dust and/or mop floors, wash walls, clean bathroom fixtures, collect bio- hazardous trash, and perform high dusting, using various cleaning chemicals and disinfectants as required.
• Clean and maintain equipment.
• Maintain daily report of rooms cleaned and submit to department supervisor.
• Vacuum/clean patient care areas, public areas, and offices as assigned.
• Ensure safe care to patients adhering to policies, procedures, and standards within budgetary specifications, including time management, supply management, productivity, and accuracy of practice.
• Promote individual professional growth and development by meeting requirements for mandatory/continuing education, and skills competency.
• Serve as preceptor, mentor, and resource to less experienced staff.
• Dust mops, damp mops, and/or vacuums floors as assigned. Buff or extract carpet.
• Strip and wax floors as scheduled.
• Clean and maintain entrances as assigned.
• Move furniture as requested. Clean upholstery as scheduled.
• Remove trash. Clean equipment and perform meeting room setups.

• All shifts are available. You must be willing to work various schedules to meet project needs.

You must apply online. Only online applications will be accepted.

About us:
Crothall Healthcare, a division of Compass Group North America, provides customer focused support services. As specialists, we perform services including healthcare housekeeping, management in laundry processing, patient transportation, business facilities management and clinical engineering. Crothall is a compilation of the most committed and talented individuals working in the industry today. Our dedication to quality, exceptional customer service, and unequivocal results allow us to provide the best outcomes to our clients.

Compass Group is an Equal Opportunity Employer. At Compass, we are committed to treating all Applicants and Associates fairly based on their abilities, achievements, and experience without regard to race, national origin, sex, age, disability, veteran status, sexual orientation, gender identity, or any other classification protected by law.

9244